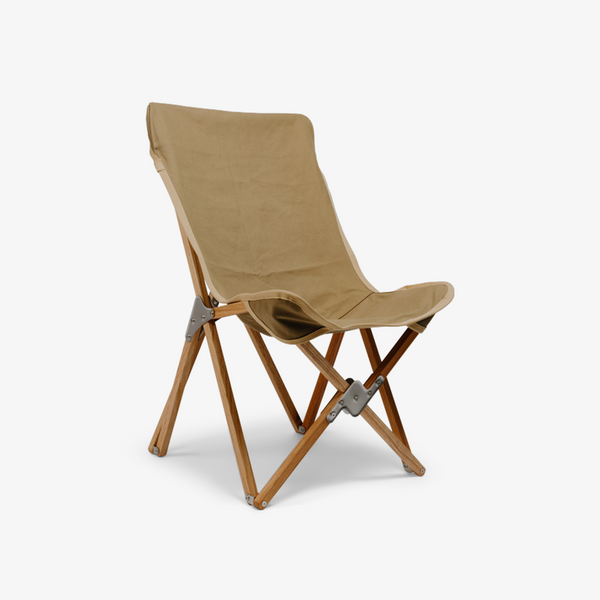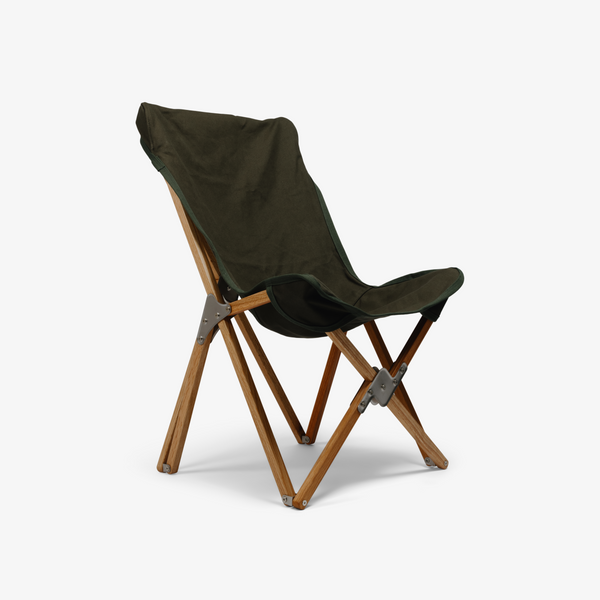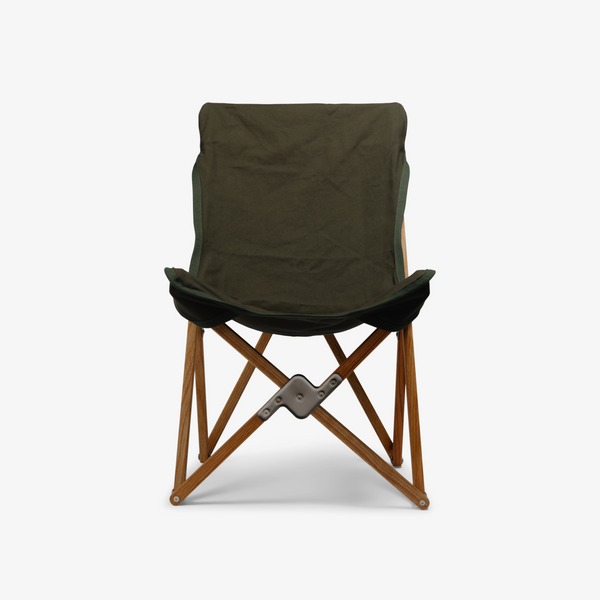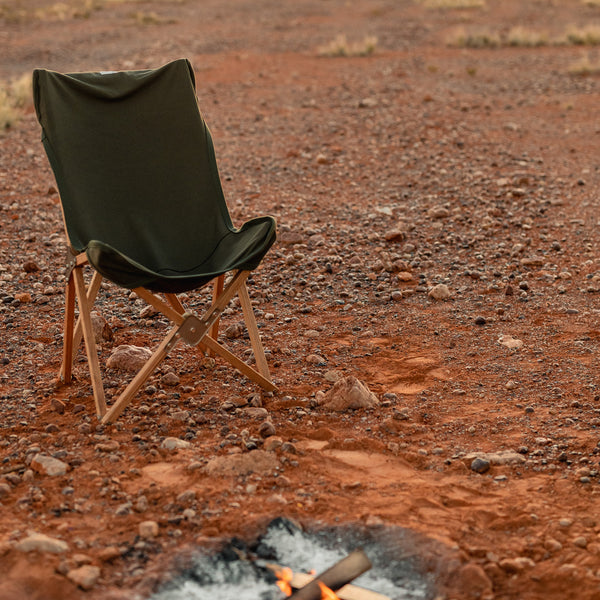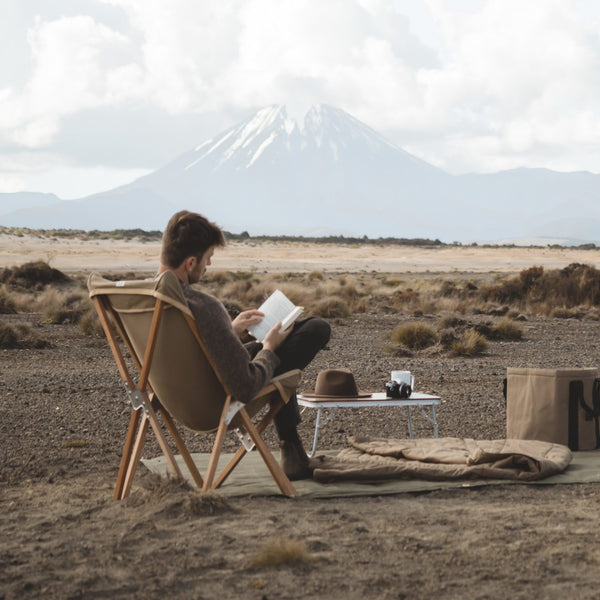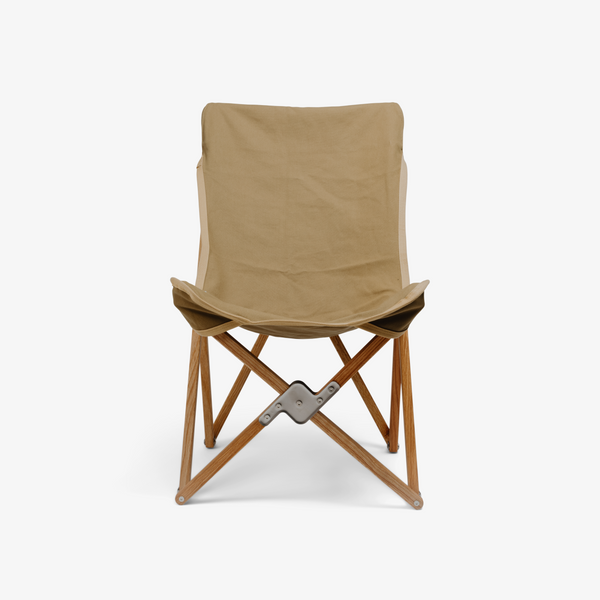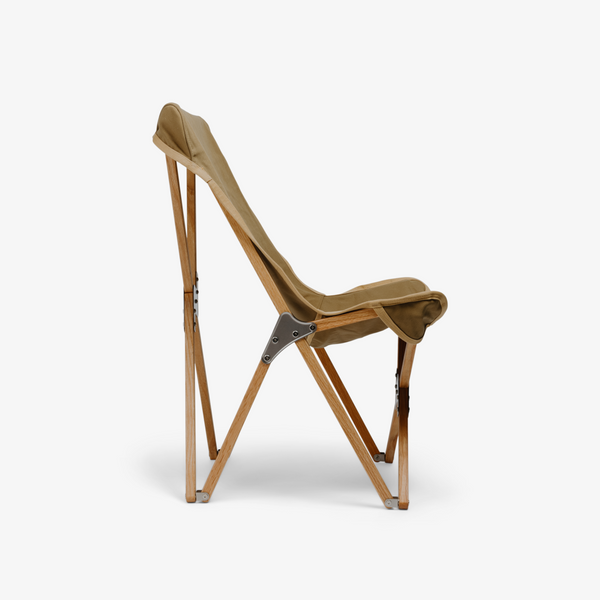 Finally, a camp chair worth owning.
Tired of plastic camp chairs that end up in landfill, we have been on a quest to make the perfect chair that has it all – good looks, superb design, portability and made with premium materials.
Enter the Fenby Camp Chair. Constructed entirely by hand, The Homecamp Fenby Camp Chair is made from 12 pieces of sustainably sourced American Red Oak and connected with custom-made stainless steel brackets.
Inspired by the iconic folding camp chair – The 'Tripolina' –  originally designed in the 1850s, Fenby keeps this classic look but has been adapted to include modern design considerations. The result is a robust but elegant foldaway chair, that is lightweight and extremely comfortable.
The chair sling is sewn from ultra heavy-duty 100% cotton duck canvas, with the edges reinforced by webbing and double stitched for longevity. The chair fits snugly into a custom made canvas bag with a grab handle and shoulder straps.
Original Tripolina chairs now fetch eye-watering prices and even copies can leave a gaping hole in your savings account. This is a charming and practical piece of camp furniture – useful both indoors or out (please see chair care section) and something that we hope you will treasure for years to come.
NOTE for our customers… they say that 'imitation is the sincerest form of flattery' however we are not so sure…beware there are now many, many cheap copies out there – the difference in quality is vast: inferior parts, low-grade wood and ugly polyester canvas – please don't be fooled, we advise to buy it once and buy the best.
Features
Stylish, portable, foldaway chair for camp, yard or living room
Updated iconic design
Made from American Red Oak with stainless steel fixings
Heavy-duty canvas sling
Folds into a heavy-duty canvas carry bag with shoulder strap
Hand made
Additional info
Weight:
Weight Capacity:
Dimensions:
Folded: 0.17m x 1.05m x 0.17m
Unfolded: 0.56m x 0.94m x 0.53m
Materials:
American Red Oak
Stainless Steel
18 oz cotton duck canvas
Canvas webbing