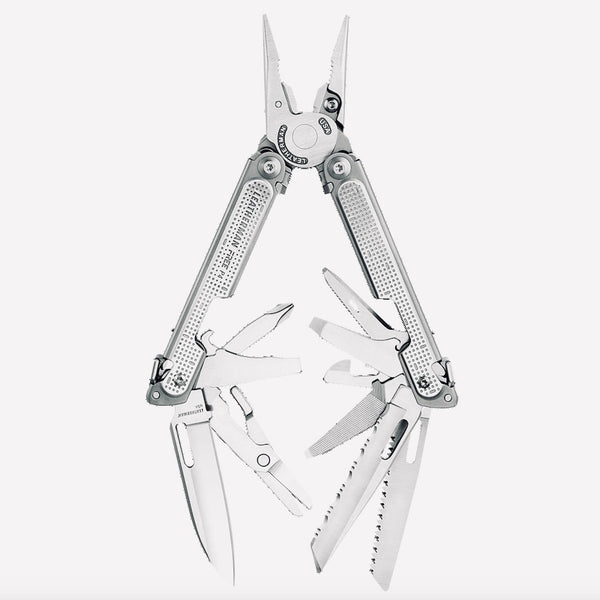 You talked and the multi-tool wizards at Leatherman listened! The 
Leatherman FREE™ P4 represents years of consumer feedback and engineering testing, giving you the best multipurpose plier experience to date.
After 35 years of evolving, adapting, and pushing the limits, Leatherman challenged themselves to un-know what a multipurpose tool can be. Completely redesigned, Leatherman Free is built to turn any obstacle into an opportunity to save the day.