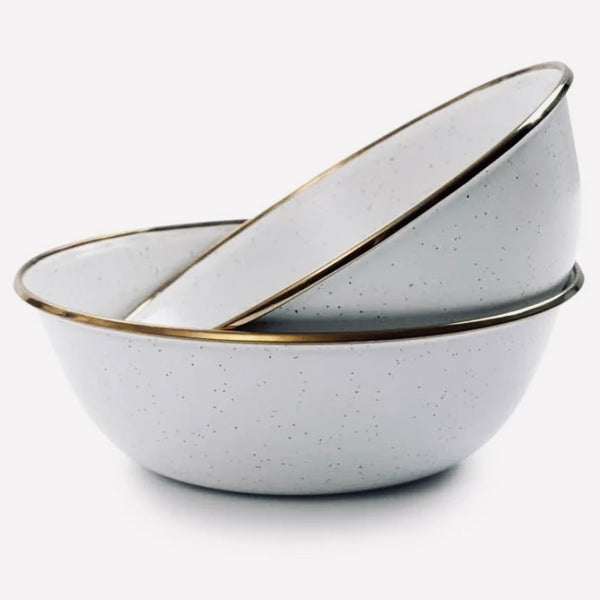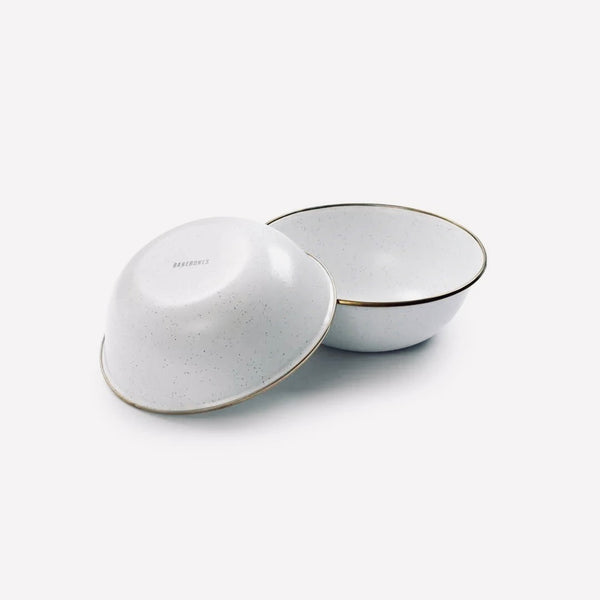 Barebones Enamel Deep Plate Set of 2
The curved edges of the Enamel Deep Plates are both design-forward and useful, keeping rich sauces and sweet compotes in the dish and off your table. Each item features a hand-finished baked stainless steel trim creating a copper-like patina finish, resulting in unique pieces that form a cohesive set.
Dishwasher safe. Do not microwave. Set of 2.