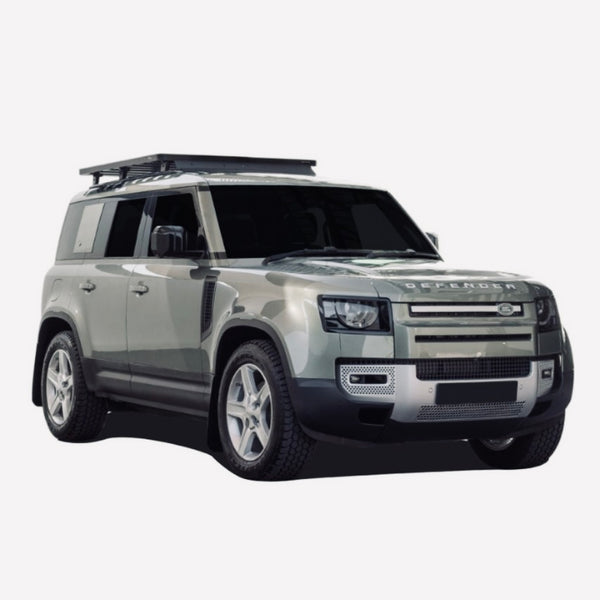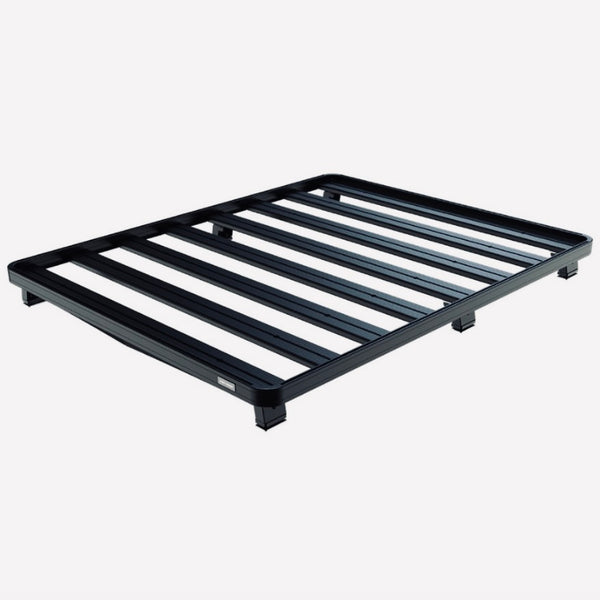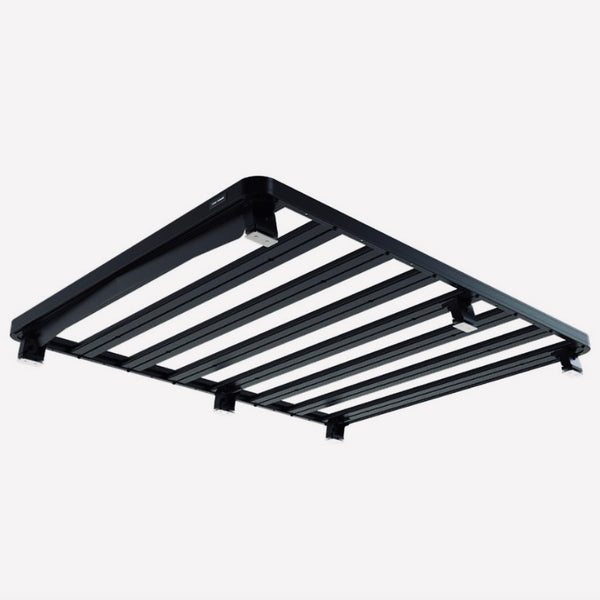 Front Runner New Defender 110 w/OEM Tracks Slimline II Roof Rack Kit
This 1560mm/61.4" long, full-size, Slimline II cargo carrying roof rack kit for the Land Rover New Defender contains 1 Slimline II Tray, Wind Deflector, and 6 Feet. Installs easily into the existing factory/OEM roof tracks with no drilling required for installation.
This Rack Kit has a side opening to allow fitment of the Pro Stainless Steel Prep Table Kit.
All Front Runner Rack Kits contain installation instructions as well as all the components needed to mount the Slimline II Tray to your vehicle.
All Front Runner Racks are backed by a Limited Lifetime Warranty*
Note: Not suitable for folding fabric roof.
SPECS
Consisting of:
3x FASS017 - Foot Set / 75mm-85mm
3x RRAC930 - Land Rover New Defender (L663) OEM Track Mount Kit
1x RRSTD08 - SLII Tray - 1255mm(W)X1560mm(L)
1x WDST009 - Wind Deflector 20mm Lip Wide Pair / 1345mm(W)

Material Used:
Black epoxy powder - coated T6 aluminium
High strength steel

Approximate Installed Weight: 27.69kg (61.05lbs)

The t-slots on the tops and bottoms of the rack tray slats and edge profiles accommodate standard 8mm bolts.

To determine the approximate height from your vehicle's roof to the top of your Slimline II Roof Rack, add the height of the Slimline II Tray (50mm/2") to the height of the Foot or Grab-on Foot listed above.

If your Slimline II Roof Rack kit uses Legs, add the height of the Slimline II Tray (50mm/2") to the height of the Legs to determine the height of the rack from your vehicle's rain gutters.

If your Slimline II Roof Rack kit uses Foot Rails, add the height of the Slimline II Tray (50mm/2") to the height of the Foot Rails to determine the height of the rack from the crown (highest point) of the vehicles roof.

Shipping Dimensions:
Width: 440mm (17")
Length: 1730mm (68")
Height: 150mm (6")

Shipping Weight:
Weight: 27.6kg (61lbs)