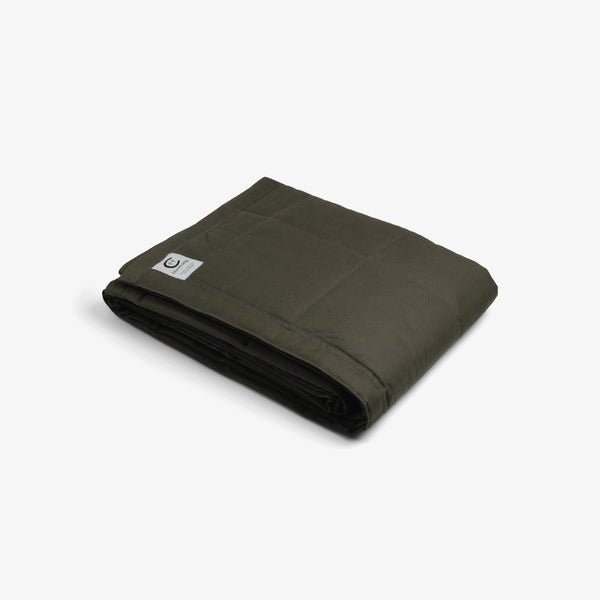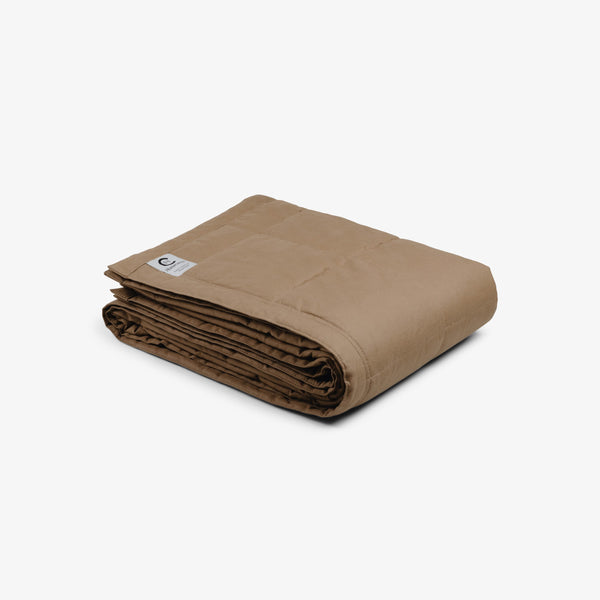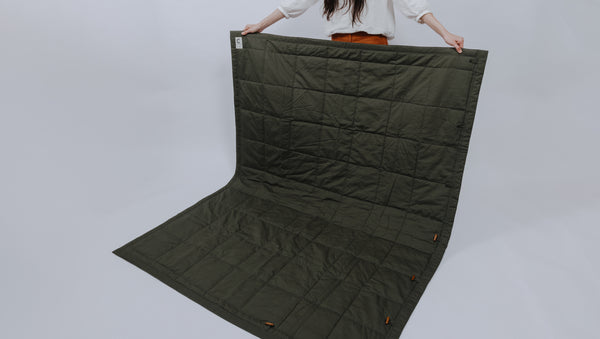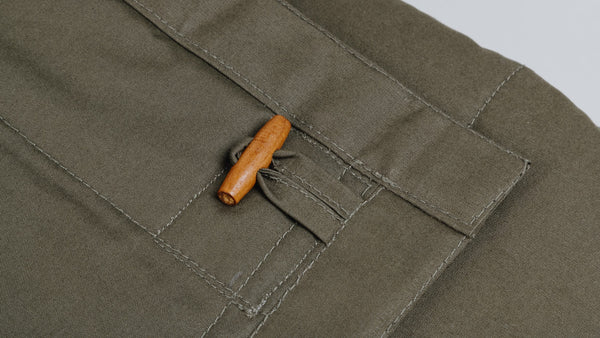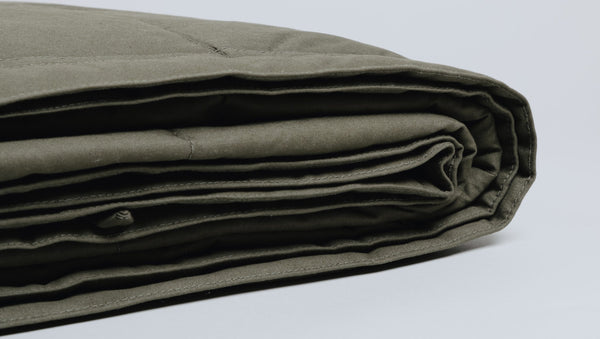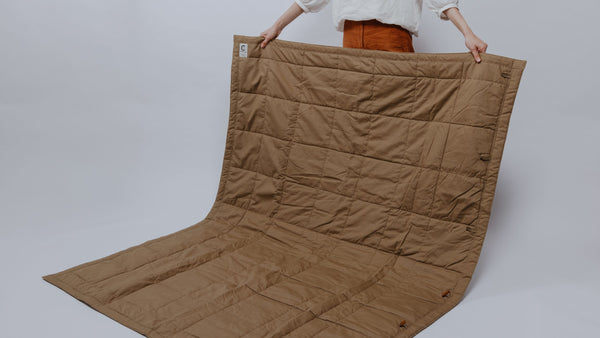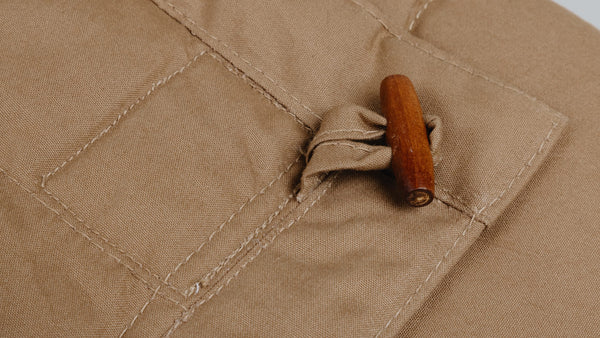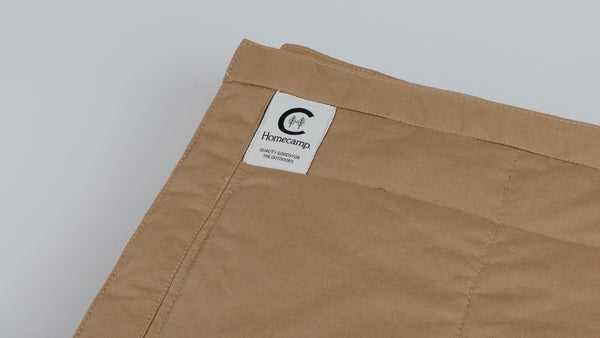 Made from soft, yet hardy quilted and insulated 8 OZ / 250 GSM 100% cotton canvas, The Camp Quilt is an ultra-comfortable blanket with a pleasing hand feel that's perfect for picnics, outdoor concerts or garden hangs. 
The Camp Quilt works well as a go-to throw around the house or an extra camp blanket for those of us who dislike synthetic sleeping bags in hot weather or as extra bedding in colder times of the year.
As it's easy to clean and repels pet hairs, this versatile quilt makes for a luxurious blanket for a  spoilt pooch or an excellent baby changing mat. 
Made to the usual Homecamp exacting standards, The Camp Quilt has a toggle and loop system that allows you to wear the quilt like a poncho for late-night campfire shenanigans or when completely 'toggled up', serves as a comfy and enclosed sleeping bag. 
Weight:
Dimensions:
Flat 150 cm x 200 cm
Rolled (in bag) 51 cm x 21cm
Materials:
8 OZ / 250 GSM 100% premium cotton canvas
Wooden toggles
 natural cotton wadding
Care Instructions:
Hand washed using a mild Castile soap and cold water.