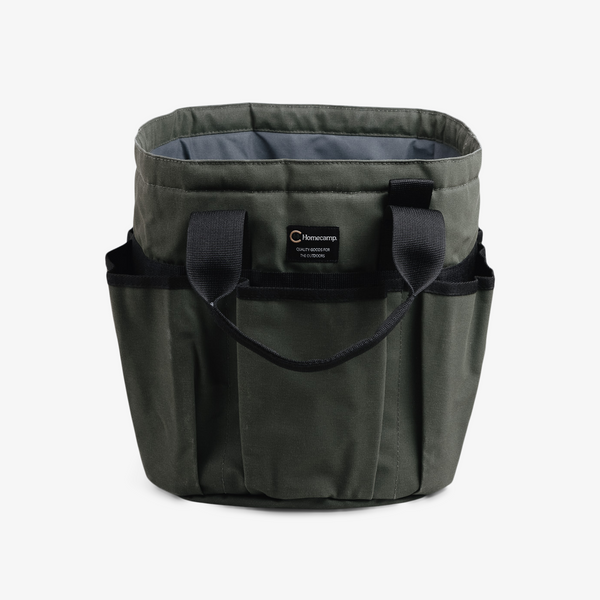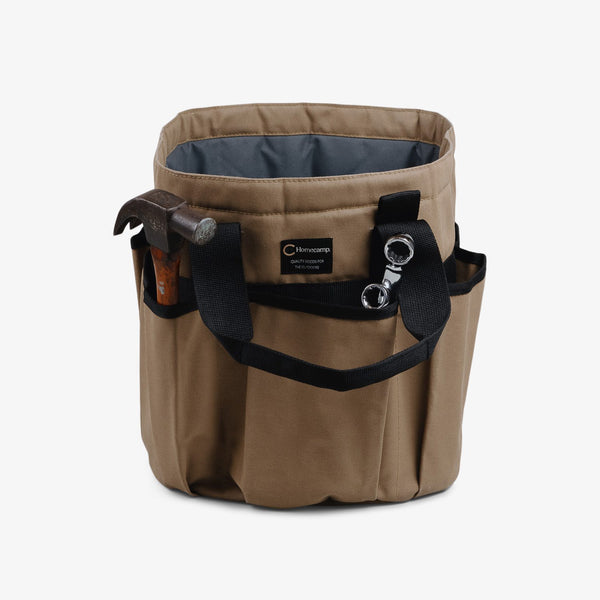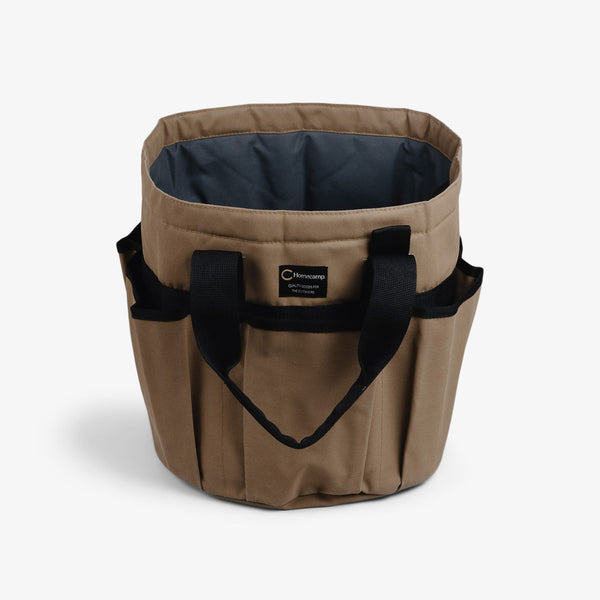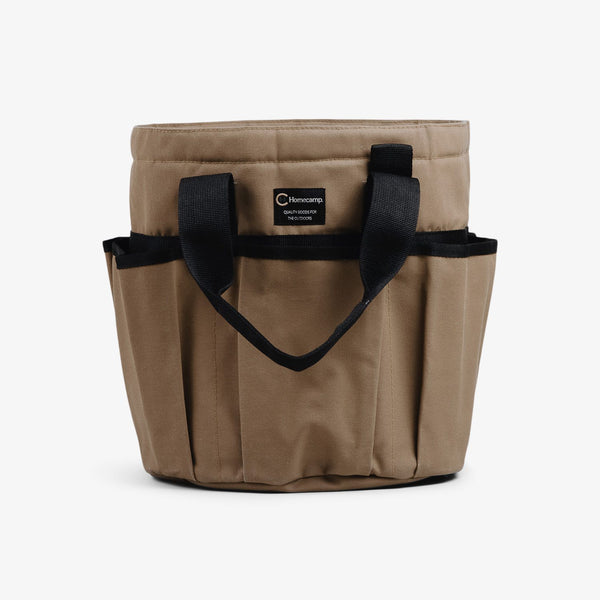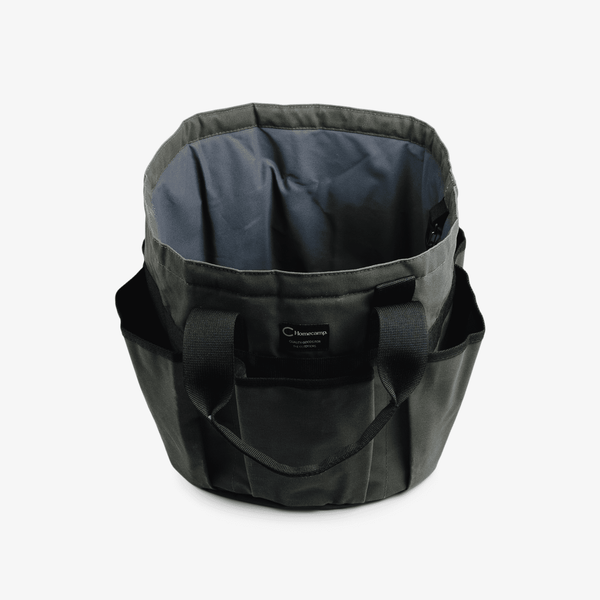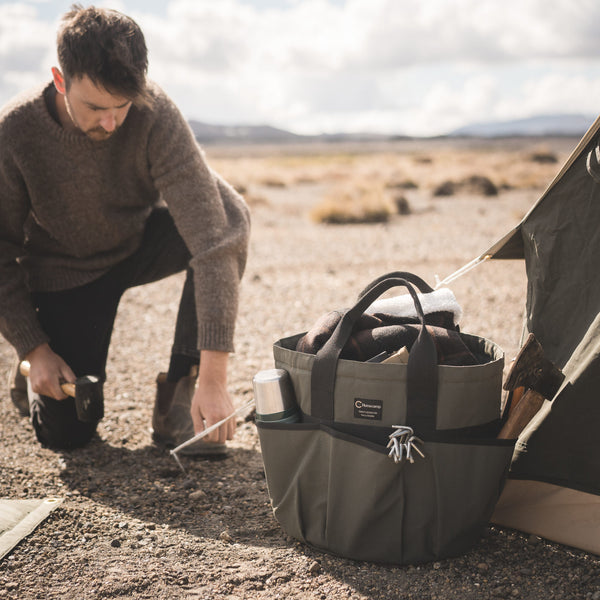 We wanted a rugged all-purpose utility tote that would become your go-to for hauling gear. It's a camping tote for transporting all of those miscellaneous items. It's your gardening bag. A tradies tool bag. It's the bag that helps organise the trunk of your car (perfect for those muddy hiking boots and other bits). A handy bag for a picnic or trip to the beach.
The design for this bag is inspired by the classic 'Riggers' bag, an old design favoured by nautical tradesmen. It has a round bucket shape and is padded so that it will stay upright. The bag's interior is lined with an abrasion-resistant, waterproof lining that can take all sorts of punishment and features six deep and wide external pockets that give it an extended storage capacity – useful for easily organising,  identifying and accessing small items (ideal for stowing camp kitchen gear!). With extremely strong webbing handles that have been double stitched and bar-tacked, this is a bag that can transport very heavy loads.
With this updated version we have added a shoulder strap which is attached with custom made brushed aluminium G-hooks.