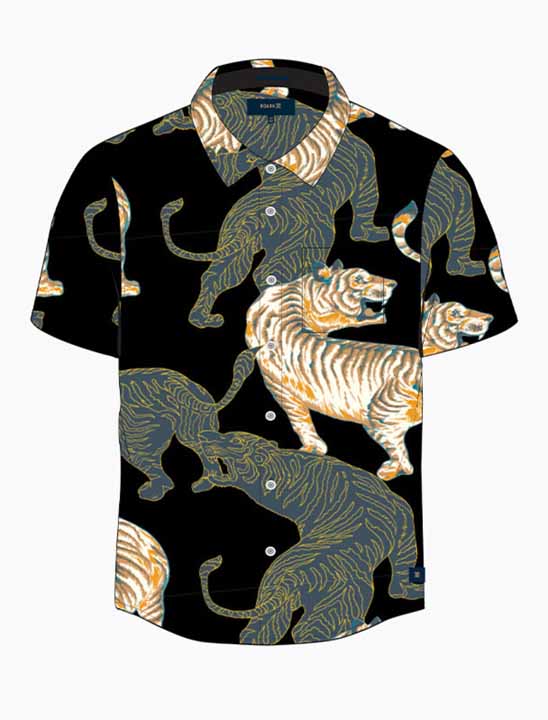 Roark Journey Aloha from Japan
More often than not, our travels lead us down paths of discovery we never knew existed. This season's collection was no different, where we found vintage Japanese patterns in the unlikeliest of places.
In collaboration with legendary print house Hoffman Fabrics of California, we are pleased to present this collection of vintage 1970's Japanese patterns. Found in California, printed in Japan.
This Journey Woven is 100% Cotton and features a casual collar styling fit for most climates. The pattern itself is an original pattern from Japan in the 1970's, printed in Japan for Roark.