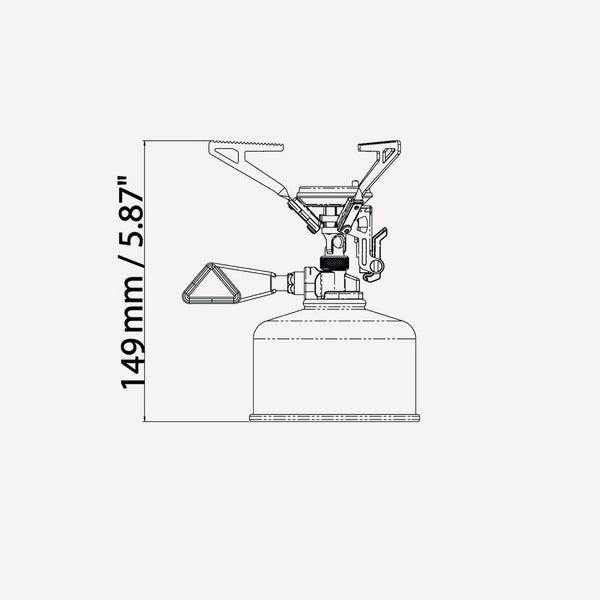 Primus Micron Trail Stove
Camping stove with Piezo lighter that fits the chest pocket.
Do you want a light backpack, but still want to bring a stove to eat and drink something hot when you are out on an adventure? If so, MicronTrail Stove is the camping stove for you. The stove combines low weight and a compact design with performance and sturdiness.

This is our most advanced MicronTrail Stove with both a Piezo lighter and valve with a regulator, without adding more than 14 grams in weight. A Piezo lighter is very convenient when travelling and the regulator on the valve allows you to better control the flame and the performance also improves when the gas container is running out at the end of a journey or gets cold in the winter. The fuel consumption will be optimised throughout the life of the container.

The narrow and quick flame can withstand wind very well and with a PrimeTech pan it will quickly boil 1 liter of water in less than 3 minutes. This stove has the capacity to handle really large pots. The supports of the burner can be folded when transporting the stove so that it takes up the smallest amount of space.

Bring the MicronTrail Stove on all kinds of trips and hikes when you think weight is most crucial. An obvious choice for those who need a minimal stove.
Gas is not included. 
Features:
Compact and lightweight.
Regulator for enhanced performance.
Folds for minimum amount of space.
Storage bag is included.
Technical Details:
Weight : 94g
Width : 57mm
Depth : 68mm
Height : 68mm
8900 BTU output