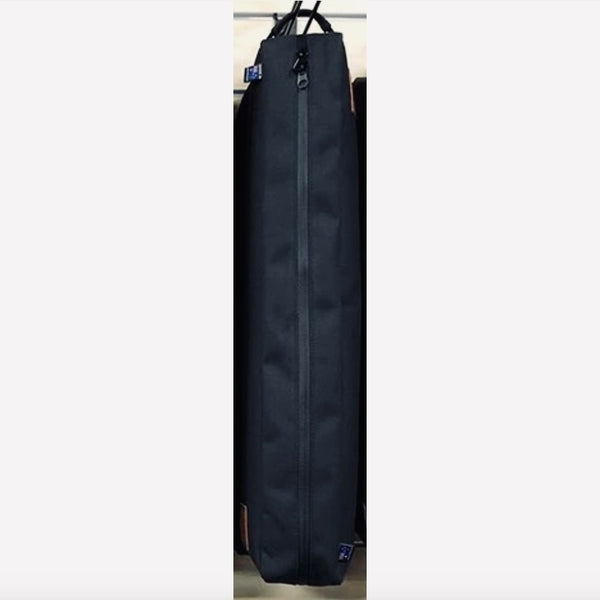 Red Roads Canvas Bilby Bag
Our Made in Australia Bilby Cylinder Bag, pays homage to the Bilby...an endangered desert critter than just happens to grow to around 70cm long - the same as our canvas bag used for anything up to around 2ft in length and 10cm in diameter. 
It is perfect as a more durable way of storing the Red Roads Riser or Red Roads Tripod (or both), but can equally be used for poles, pegs, cooking equipment, breakdown fishing rods, tools, the list goes on.
With a grab handle from easy carrying, a reverse zip which keeps dust out and a fantastic design that enables full access to contents, we reckon you will love this product.
Designed in Perth with harsh conditions of use in mind, the principal material is a famous brand of heavy-duty canvas which has for over 50 years been manufactured in Melbourne.
Australian Made and Designed, our canvas range has skilled precision machining with the end result being a piece of kit that is beautifully finished, looks great, is functional and incredibly durable - these are products that will be passed onto the next generations!