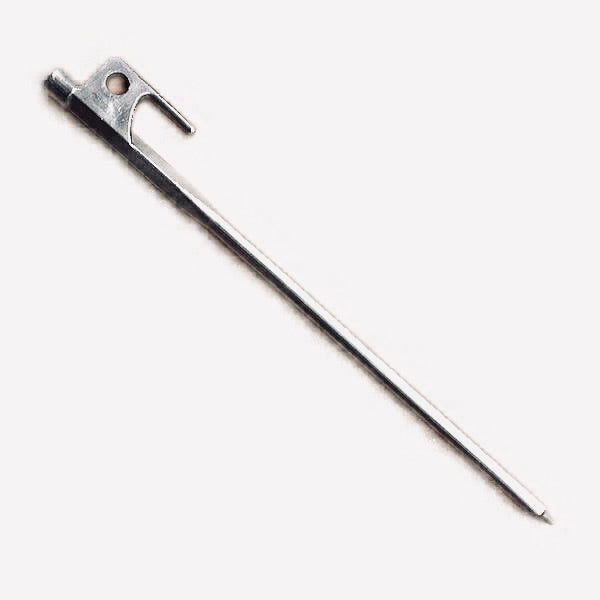 Red Roads Peg Heavy Duty Steel Tent Peg - The Skewer
Have you noticed tent pegs evolving over the years? No longer do we campers have to settle for a peg that bends upon the first strike due to the poorly designed bend at the head of the peg.
All Red Road Tent Pegs offer what we call a straight-through design - picture a nail being hammered into a piece of wood - our pegs are designed to hammer into ground in the same way.